Hey guys!
I thought I would share some recipes for you this week's Fitness Friday Post. I don't get to share recipes much but I figured I would give you a healthy breakfast, lunch, dinner, and snack example for an extremely healthy day of eating. If you are like me, you know it is HARD to find healthy meals that will keep you full through the day. People always think that they have to eat very little to lose weight and that is not true. It is especially true with the 21 Day Fix. People are amazed by the amount of food that you are eating with that program. SO here is a great breakfast idea:
Baked Eggs in Avocado (courtesy of Fitsugar.com)
Notes
This recipe calls for chopped chives, but feel free to serve with whatever fresh herbs or other toppings you have available. A tablespoon of salsa or a little hot sauce would offer a nice hit of spice.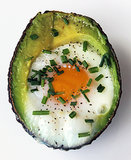 Ingredients
2 ripe avocados
4 fresh eggs
1/8 teaspoon pepper
1 tablespoon chopped chives
Directions
Preheat the oven to 425 degrees.
Slice the avocados in half, and take out the pit. Scoop out about two tablespoons of flesh from the center of the avocado, just enough so the egg will fit snugly in the center.
Place the avocados in a small baking dish. Do your best to make sure they fit tightly.
Crack an egg into each avocado half. Try your best to crack the yolk in first, then let the egg whites spill in to fill up the rest of the shell.
Place in the oven and bake for 15 to 20 minutes. Cooking time will depend on the size of your eggs and avocados. Just make sure the egg whites have enough time to set.
Remove from oven, then season with pepper, chives, and garnish of your choice. Enjoy!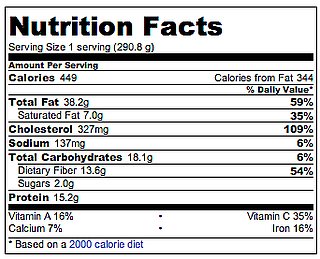 Lunch (Courtesy of Lady Behind The Curtain):
Mad Hatter Salad
August 7, 2011
This recipe takes coleslaw to a whole other level with the addition of broccoli, top ramen noodles, the seasoning packets and nuts. Great for family get togethers, church potlucks, or barbecues.
Mad Hatter Salad Recipe (serves 12)
1 (16 ounce) package coleslaw mix
8 green onion, chopped
1/2 cup butter
1 head fresh broccoli, cut into florets
2 (3 ounce) packages chicken flavored ramen noodles
1 cup slivered almonds
1 cup unsalted sunflower seeds
1/2 cup white sugar
1/4 cup apple cider vinegar
1/2 cup vegetable oil
1 teaspoon soy sauce
In a large bowl, toss together the coleslaw mix, green onions and broccoli. Set aside.
Melt the butter in a large skillet over medium heat. Crumble the ramen noodles into a bowl, and mix with the almonds and sunflower seeds. Sprinkle the seasoning packets over all. Add to the skillet; cook and stir until noodles and nuts are toasted, about 8 minutes.
In a jar with a tight fitting lid, combine the sugar, vinegar, oil, and soy sauce. Seal, and shake vigorously to blend.
Just before serving, combine the slaw mixture with the nuts and noodles. Pour the dressing over all, and stir briefly to coat.
Dinner (Courtesy of JillianMichaels.com):
Think it's too early to start grilling up some salmon? Think again! Not only is this lean protein a great source of heart-healthy omega-3 fatty acids and a hefty serving of tryptophan (the precursor to the feel-good brain chemical, serotonin), but early May also happens to be the start of the wild salmon season in Alaska. This recipe for Grilled Rosemary-Salmon Skewers packs a serious flavor punch with fresh rosemary, garlic, and lemon and spares you from sodium overload.
Grilled Rosemary-Salmon Skewers
2 teaspoons fresh rosemary, minced
2 teaspoons extra virgin olive oil
2 fresh garlic cloves, minced
1 teaspoon lemon zest, freshly grated
1 teaspoon lemon juice
1/2 teaspoon Kosher salt
1/4 teaspoon ground black pepper
1 pound wild Alaskan salmon fillet, center-cut, skinned, cut into 1-inch cubes
1 pint organic cherry tomatoes
Preheat grill to medium-high.
Combine rosemary, oil, garlic, lemon zest, lemon juice, salt and pepper in a medium bowl. Add salmon; toss to coat. Alternating the salmon and tomatoes, divide among eight 12-inch skewers.
Oil the grill rack by oiling a folded paper towel, holding it with tongs and rubbing it over the rack. (Don't use cooking spray on a hot grill.) Grill the skewers, carefully turning once, until the salmon is cooked through, 4 to 6 minutes total. Serve immediately.
Prep Time: 20 mins
Cook Time: 6 mins
Total Time: 26 mins
Nutrition Facts
Number of Servings: 4
Amount Per Serving
Calories: 246
Total Fat: 15 g
Saturated Fat: 3 g
Cholesterol: 67 mg
Sodium: 211 mg
Total Carbohydrate: 4 g
Dietary Fiber: 1 g
Protein: 23 g
Snacks:
Graze.com has healthy, organic snacks that they send to you for either 6 or 10 dollars a box monthly or every two weeks. I LOVE these snacks!! Go check them out and get you 1st and 5th box free with this Friend Code:
1P4DTVRMP
Some other healthy snacks include:
Nuts
Protein drink/bars
Greek yogurt
Fruit and cottage cheese
Chicken and brown rice
Anything that is packed with protein!
I love to share recipes so share some of your favorite healthy recipes with me!!
Beachbody Specials for May!!
Chalene Johnson's PiYo Workout is coming out in June and you can submit your email to get the update when it is coming out and a possibly win a FREE PiYo System! Go here to submit your email for notification:
www.PiYoTBB.com?referringRepId=329949.
I will give the first 5 people to order the May Challenge Pack specials and extra 25 dollars off the discounted price!! Hurry before the extra 25 dollars is gone!
P90X3:
An extreme workout program designed to burn fat, build lean muscle, and get you ripped in 30 minutes a day.The latest creation by extreme fitness expert Tony Horton, who found a way to help people get exceptional results with shorter workouts.Explosive 30-minute routines that are packed with dynamic, high-intensity moves, designed for maximum efficiency and effectiveness.
TurboFire:
TurboFire is for anyone who wants to shape a lean body, sexy legs, toned arms, and tight abs, FAST. All workout levels – although TurboFire is considered an advanced program, there are special new features to help beginners stick with the program. Anyone who enjoys working out to music and is a fan of kickboxing and intense cardio.
You can check these out along with all the other great Beachbody programs at: www.beachbodycoach.com/fitpersonified.
Hope you have a great Fitness Friday!
<3
Angela
This is a Blog Hop post. The following are the 'rules' of the #FitnessFriday Blog Hop:
Visit thehealthymoms.net every Friday and link up your Fitness Friday post or any other fitness-related post.
Put our Fitness Friday button (above) somewhere on your blog or blog post and invite your readers to join us every Friday.
Place these rules on your own Fitness Friday post.
Leave a comment on thehealthymoms.net and here so we can visit your blog too!
Visit the other blogs linking up at thehealthymoms.net and the other blogs that co-host Fitness Friday every week (below).

Co-Hosts: